Southern Dogface (Zerene cesonia)
The dogface can seen seen with the light shining through the wings. The face is formed by the black edging on the upper face of the wings. It is a light colored dogface with a black eye. The eye is a little out of place.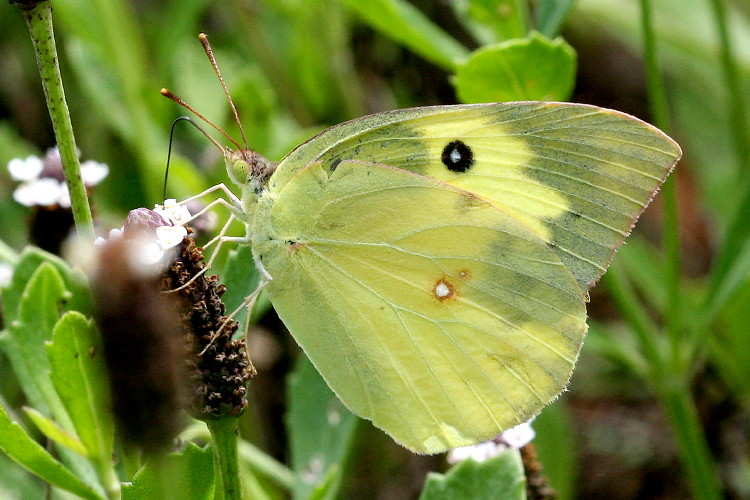 Bickham Dickson Park, Caddo Parish, LA, August 13, 2005.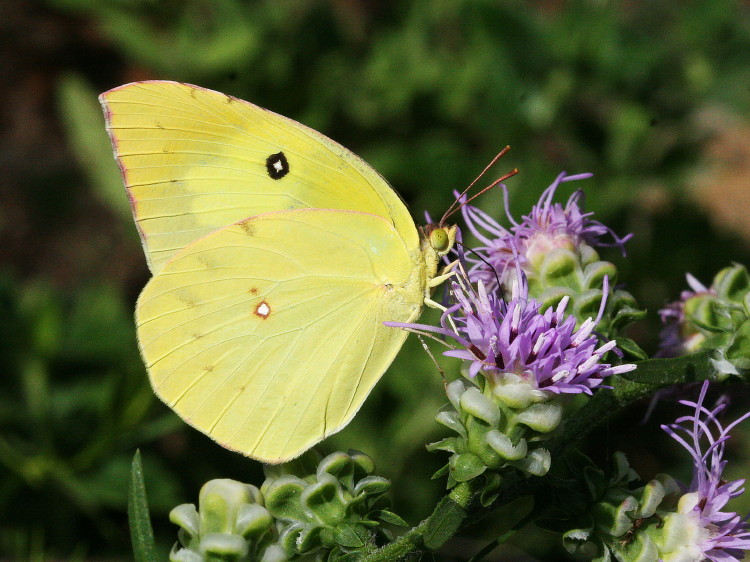 Broadmoor Terrace, Shreveport, LA, August 21, 2007.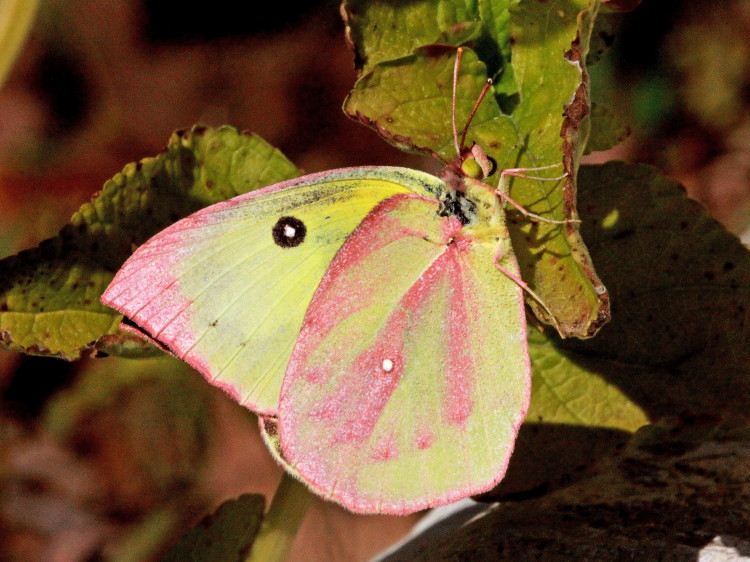 Shreveport, Caddo Parish, LA, December 2, 2011. Late season colors of this species.